4 Simple Steps to Adjust to a New Senior Living Community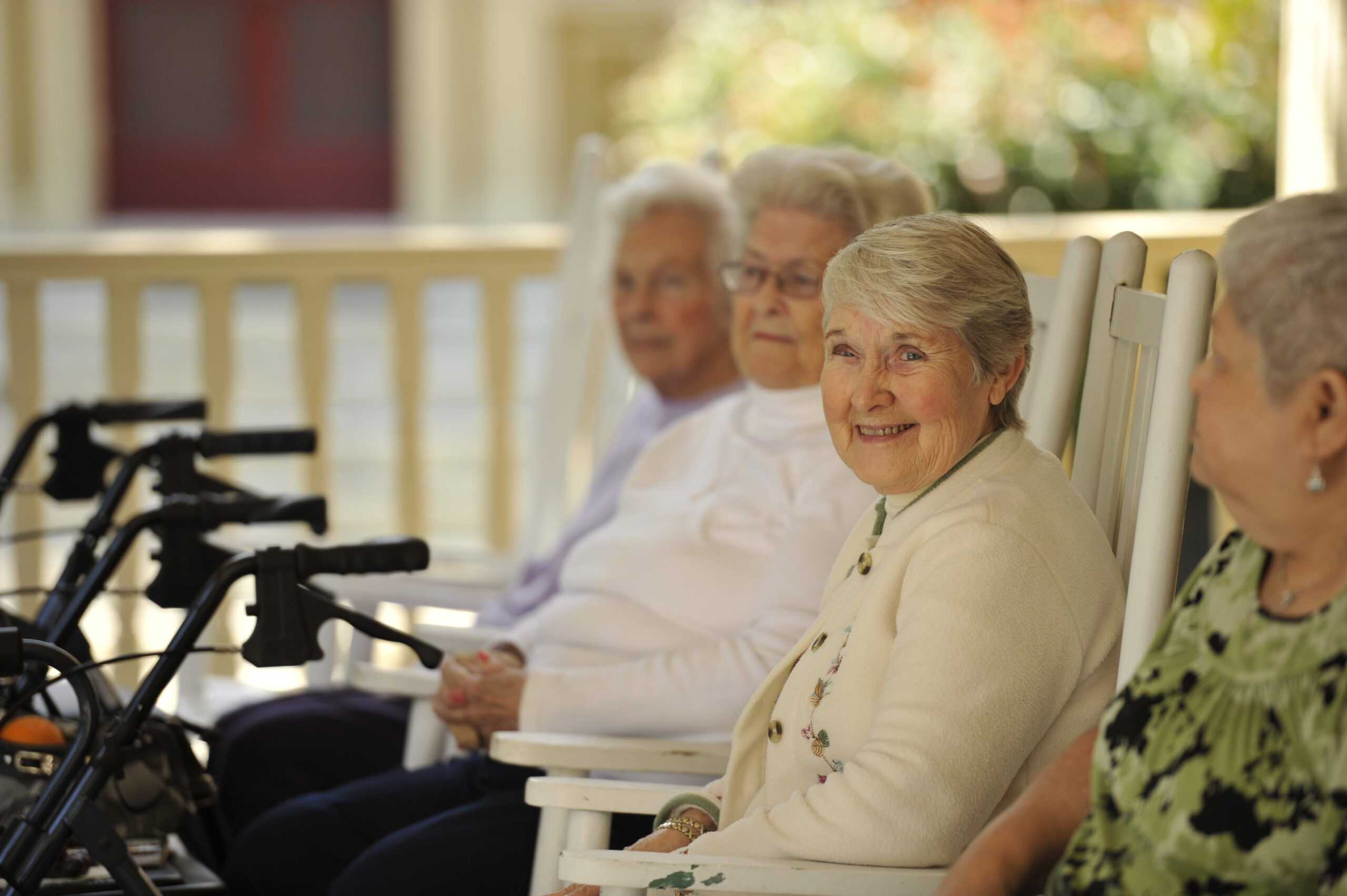 Family conversations about transitioning an aging parent into a senior living home are often emotionally charged for many different reasons.
Moving is stressful for everyone, but this kind of move is especially so. Even if everyone agrees that the best option for the family's aging adults is to move into senior housing, there will still be tension around the details.
When the move is for reasons of declining mental health or cognitive ability, that tension is compounded by fear that moving could exacerbate the problems. The good news is that once settled, most seniors fall in love with the convenience of their new lifestyle.
While in transition, it is important to be sensitive to your aging family member's concerns, questions, and comfort level. Depression in older adults is a serious issue which often leads to other long-term illnesses. To help your aging loved one maintain optimum mental health, we suggest these 4 simple steps for adjusting to life in a senior living environment.
1) Visit Senior Living Communities Before the Move
While you should always check current health policies, visiting your loved one's living community prior to moving in is a great way to get familiar with their future home. Not only will your family member get to know their neighbors and the staff, but they'll get a chance to see all the various amenities that will soon be available to them. If the community has an events calendar, plan the visit around an activity your loved one would enjoy.
Most senior living homes have wellness offices on site, daily pharmacy delivery, communal lounge spaces, and recreational areas. What many new residents discover upon moving in is that they are excited to get back into a social routine. Senior living communities offer many social experiences, which are vital to good mental health for older adults.
2) Downsize and Pack with a Purpose
One of the most difficult aspects of moving from one's home into a senior community is parting with a lifetime of memories. Aging adults who feel rushed through the process of packing and discarding may have more difficulty adjusting to their new home. If your family member feels supported and as though they can take their time, they often have an easier time sorting and packing. Acknowledge that your loved one is experiencing loss during this time and empower them to be purposeful in their downsizing.
Some additional tips that can help while downsizing for a senior home include:
Offer to help pack and downsize but be respectful of what those items might mean to your loved one. Doing this with your loved one provides a chance to honor the legacy your family member built by having family gatherings to go through pictures and memories together.
Encourage donating over discarding as much as possible. Many elderly adults find it easier to part with their household items if they know someone else will be able to use them.
Consider using a service to upgrade photo albums into coffee table books as a housewarming gift so that your family member has memories close by throughout their new living space.
Be generous about storing items that they may not be quite ready to part with yet. It took decades to collect their possessions, so it may take more than a few weeks to let everything go.
3) Support, But Don't Hover
It is common to want to stay by your family member's side throughout the transition from their home into a senior community but try to stand back a bit. Not only is your loved one an adult who needs to make many of their own decisions, but they also need time and freedom to adjust to their new living space on their own terms.
As the senior community staff members get to know new residents, they discover preferences and find ways to connect the residents to neighbors and activities that suit their personalities. Most residents quickly build friendships and social calendars that fit their style.
With the right blend of independence, safety, and convenience of services, many seniors can improve their mental health once they transition into a senior living community. This supports the whole family's goal for their loved one to live a fulfilling and healthy life well into advanced age.
4) Stay Connected
Once your family member is all settled in, there will be a new transition period of wanting to let them get acclimated while you adjust to life post-move. This has been a time of change for your whole family, and everyone might need a breather. But you will also want to keep up your relationship and stay connected. Visitation policies will vary based on the living community and level of care or current health risks, but residents often look forward to safe family visits.
There are many ways besides physical visits to stay connected as well! Seniors love to receive mail so they can share cards or pictures with their neighbors. Believe it or not, many seniors are also technologically savvy and enjoy video calls with family! Of course, good old fashioned phone calls never go out of style.
As your family embarks on this journey into a senior community, we encourage you to remain positive and hopeful for the future. Remember that this move is an opportunity for your loved one to live comfortably in a vibrant atmosphere where all their medical and cognitive needs can be met quickly for optimum long-term health.
Back to Education Center