What You Need to Know About Long-Term Care Insurance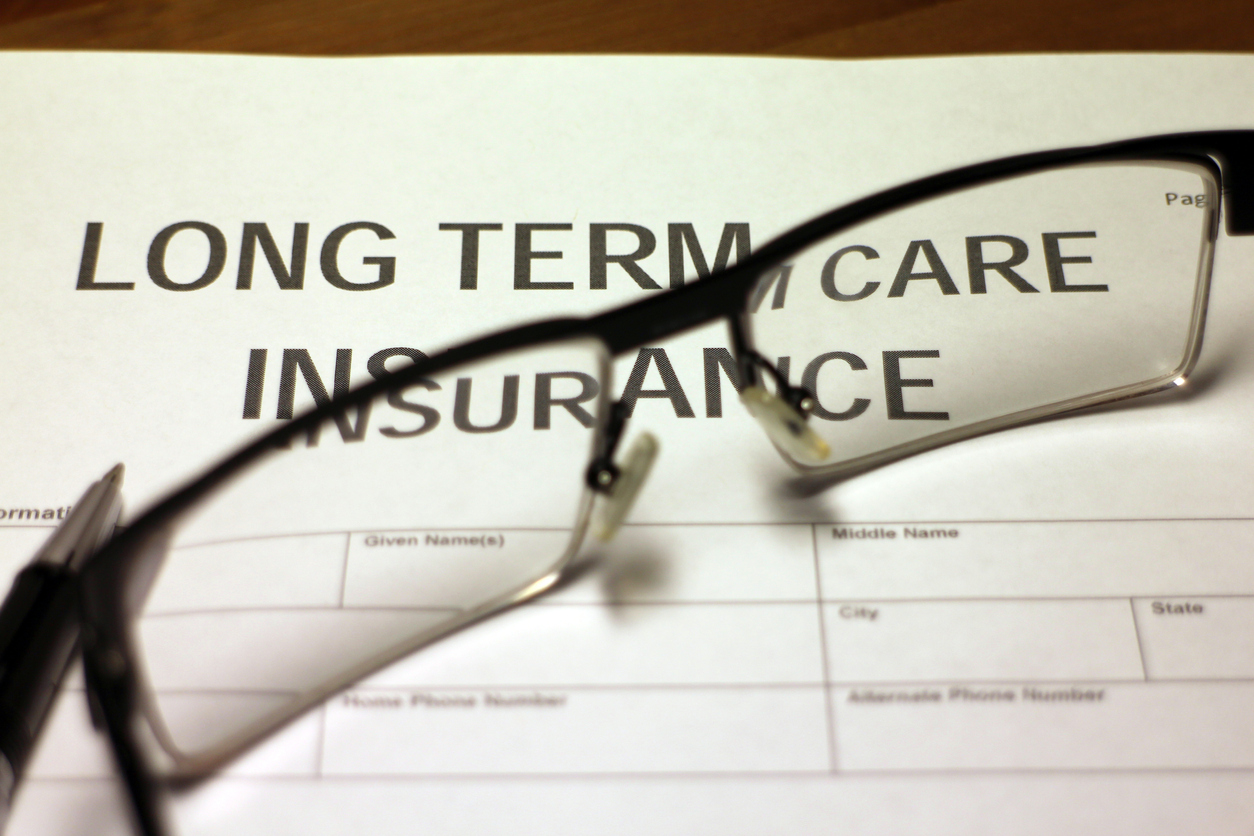 If you get to live beyond your 70s, you might find it difficult to perform everyday tasks, including bathing, dressing, and even eating. This means you'll need help with basic daily activities to improve the quality of your life.
But how will you pay for your long-term care?
While some of your family members will be willing to take care of you without requesting pay, you might, at some point, need professional and specialized care. And this is where long-term care insurance comes into play.
So what's this long-term care insurance, and when is the best time to start planning for your long-term care?
Here's everything you need to know about long-term care insurance.
All about long-term care insurance
Long-term care insurance covers care costs when you have a chronic medical condition, a disorder, or a disability. The care involves various services, including assistance with routine activities like eating, bathing, and dressing.
Long-term care is usually not covered by regular health, medical, or employer insurance.
According to the American Association of Long-term Care Insurance, more than 10 million Americans have purchased long-term care insurance.
Most of the policies will reimburse you for care offered in various places, including;
Your home
A nursing home
An adult day care center
You can buy long-term care insurance directly from an insurance company or an agent.
Moreover, long-term care insurance is not only for those who live a long life. Young people may also need insurance to cover care costs resulting from illnesses or accidents.
3 Important questions about long-term care insurance
You might have many questions about long-term care insurance. We get it, you might not see the need now, but once you get old and require long-term care, you'll see the essence of the policy. Here are common questions we receive from people about LTC insurance.
What age should you start planning?
You never know when exactly you'll need long-term care. For instance, you might experience a sudden stroke, an accident, or a chronic illness requiring long-term care.
However, most LTC insurance owners claim benefits in their 80s.
Therefore, the best and most cost-effective time to buy LTC insurance is between the ages of 50 and 65. The cost is low when you're younger.
Note: long term care insurance companies will issue you a policy if you're in relatively good health. In most cases, the insurers deny policies to applicants 75 years or older due to poor health.
What is covered by long-term care insurance?
Long-term care insurance helps you pay for various services that most don't include medical care. For example, the coverage includes the cost of staying in an assisted living facility, nursing home, adult daycare, or in-home care. At home, LTC insurance covers the cost of professional nursing care, occupational therapy, or rehabilitation, including daily tasks like bathing.
If you're terminally ill, the LTC insurance may cover the costs of hospice care to help with pain management and provide physical and emotional support to those involved.
Primarily, the insurance is designed only to cover the costs of personal or custodial care over medical care.
According to most LTC policies, you're eligible for coverage when you can't perform at least two of six activities of daily living (ADLs). You may also claim benefits if you have dementia or other cognitive impairment.
Activities of daily living including;
Dressing
Bathing
Caring for incontinence
Eating
Toileting (getting on or off the toilet)
Transferring (getting in or out of a wheelchair or bed)
What is the cost of long-term care insurance?
Insurers base the cost of their LTC policies on various factors. Moreover, the costs vary by insurers.
Here are some of the factors that affect the cost of long-term care insurance;
Your age and health — old age comes with many health problems, which increases the amount you pay when buying LTC insurance. For instance, if you buy the policy in your 50s, you'll pay less compared to one who'll buy in their 60s and 70s.
Gender — generally, women tend to live longer and have a great chance of making long-term care insurance claims. Therefore, they pay more compared to men.
Marital status — married people pay fewer premiums compared to single people.
Amount of Coverage — You'll pay more for richer coverage, including higher limits on the cost of living adjustments, daily and lifetime benefits, shorter elimination periods, and fewer restrictions on care coverage.
Insurance company — costs for the same coverage vary among insurance companies. Some give discounts to entice more buyers. This is why you should compare quotes from different insurers before buying a policy.
Furthermore, the costs aren't guaranteed to remain the same from when you buy your long-term care insurance. In recent years, insurance companies have asked state regulators for permission to surge the premiums, and the request was approved.
Why get long-term care insurance and where to get it
You might wonder why you need LTC insurance when you're still healthy and energetic and have regular health insurance. Many people aged 70 and older require long-term care because they can't perform critical everyday tasks like eating and bathing.
However, regular health insurance doesn't cover long-term care. So, you'll need to pay for long-term care services out of pocket or from your savings. But what if you exhaust all your savings yet still need long-term care services?
Here's why you need to buy long-term care insurance:
Access to more choices for care: The quality of care you want depends on how much you can spend. Long-term care insurance gives you the right resources to access affordable, quality care. Moreover, you can choose where and how you receive this care.
Get appropriate care: The right LTC insurance policy ensures you get adequate care appropriate for your needs. This also helps you to preserve your quality of life.
Protect your assets and savings: Long-term care costs, without coverage, can quickly suck dry your nest egg. Sometimes, you'll be forced to sell some of your valuable assets, like real estate or vehicles, to cover the costs. However, LTC insurance allows you to get appropriate care without using your life savings or selling off your property.
Conclusion 
When making your long-range financial plan, you should consider long-term care insurance. Although it might not be the best option for everyone, it's essential when you need long-term care. The best age to plan for LTC insurance is in your 50s. Long-term care insurance costs vary depending on age, marital status, gender, and the insurance company.
Harrison Senior Living ensures you live independently and get appropriate care based on your needs. We have professional and experienced staff to offer exceptional care in a relaxed environment. Contact us for more information about our services.
Back to Education Center