The Differences Between Independent Living and Assisted Living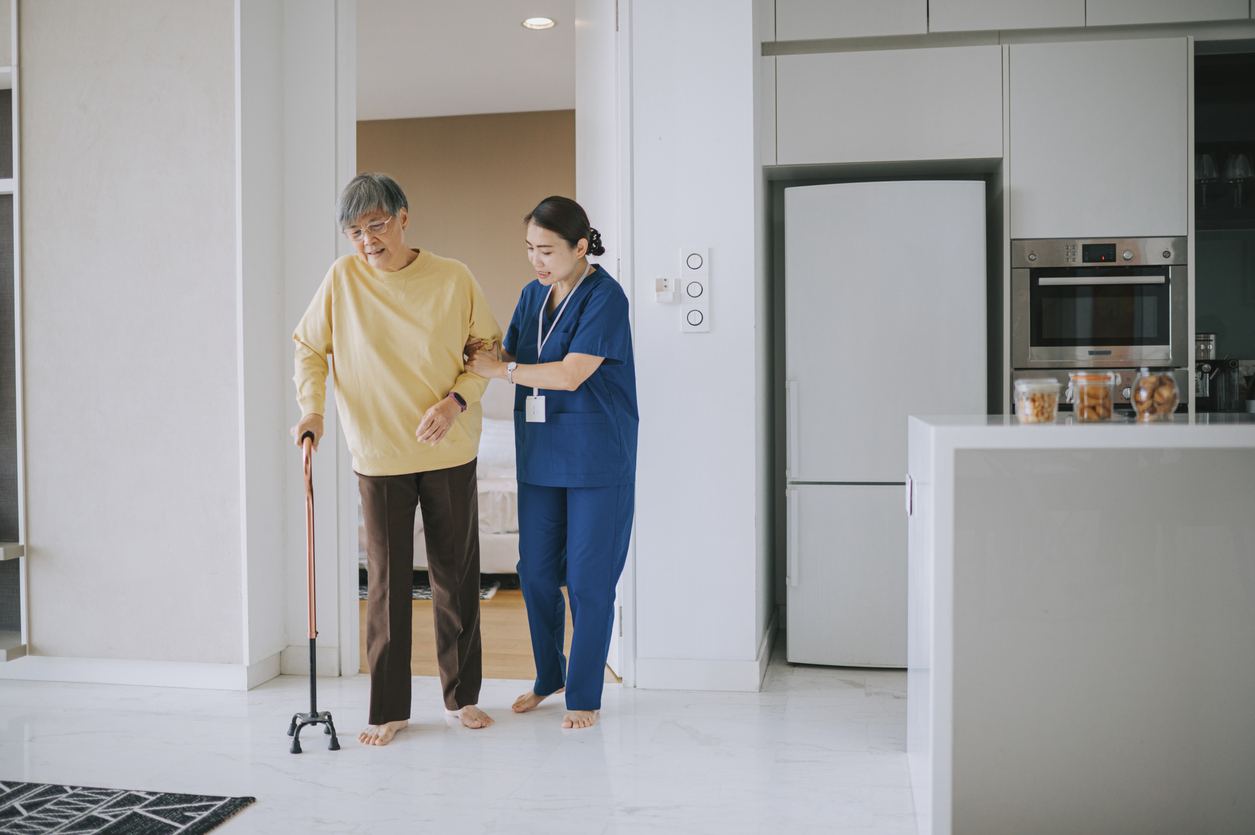 Senior living remains uncharted territory until one of our loved ones needs assisted living. There are several terminologies to learn once you begin to explore senior living. Finding the right home for your loved one is about matching the care they need to what the communities provide.
One of the key considerations is weighing the benefits of independent living vs. assisted living. This article explores their benefits to help you make an informed choice.
The Key Differences Between Assisted Living and Independent Living
As your loved ones age, you should determine where they may get the best care. Special living assistance is essential for those with pre-existing medical conditions. Some senior adults want to maintain their independence despite the change in living conditions. Living alone is never an option for others due to a disability or medical constraints. Other older seniors cannot keep up with the financial pressure to maintain a home, so they opt for senior living communities. The two most common entry levels of senior living communities are:
What is Independent Living?
Independent living communities offer a relatively active and independent lifestyle for seniors with social opportunities to connect with their peers. We design our independent living services for seniors requiring little to no support with daily activities such as personal hygiene, medication, etc.
Independent living community features and amenities mimic those of a typical home. Residents have private living areas and a full-service kitchen, allowing them to prepare and host dinners. Independent living facilities also offer communal dining experiences.
What is Assisted Living?
An assisted living community is the best option for seniors who are physically or cognitively unable to live alone. Such seniors either live with or develop chronic health conditions such as diabetes or heart disease. Those with dementia or cognitive decline associated with Alzheimer's may need special medical attention. Seniors in assisted living communities are free to live an independent lifestyle but have access to regular support. The support staff is available 24/7 to help with activities of daily living, including personal hygiene, medical management, and transport assistance.
Assisted living communities may staff full-time medical personnel such as nursing assistants to provide emergency medical care. Some assisted living communities also have specialized memory care units providing expert care to seniors with severe cognitive issues. They also offer a dedicated wing with advanced security measures, including surveillance and secured entrances and exits. Units in the memory care wing do not usually include kitchens due to safety concerns.
Senior living communities offer socializing opportunities with neighbors and staff, minimizing feelings of isolation and loneliness. Seniors with pre-existing or emerging medical conditions get around-the-clock care and medical attention from qualified personnel. Our senior living facilities focus on the resident's well-being and safety for those unable to do basic chores. Talk to us to learn more about our services or to talk to an expert.
What Are the Benefits of Independent Living?
Independent living communities allow seniors to enjoy retirement by pursuing their passions and embracing a healthy lifestyle with a strong support system. The move into an independent living community impacts the lives of older adults in several positive ways.
Seniors living by themselves become less socially active as they age and are prone to loneliness, depression, and health complications. Independent community living brings together seniors with similar life experiences and interests who engage in group activities fostering social relationships. Physical activity also lowers the risk of chronic diseases and keeps their bodies healthy.
Moving seniors into a community is cheaper than creating the same environment for them at home. It frees them from daily and periodic chores and provides meal schedules enabling them to manage their time better. Above all, independent living offers seniors a soothing environment free of late-night parties and commotion, plus the amenities for relaxed and judgment-free living.
What Are the Benefits of Assisted Living?
Assisted living provides compassionate care, including helping seniors with daily chores and a lifestyle with wellness programs and social activities to help seniors thrive. The most distinct benefits of assisted living are improved healthcare and staff assistance. Seniors in assisted living get emergency medical attention from resident medical personnel before hospital transfers where necessary. They also get 24/7 professional aid with daily living activities.
Assisted living offers seniors an exciting social life as they become part of a supportive community and live amongst their peers. They engage in community activities from art and craft to social hours to build social connections. Assisted living communities offer transport services for seniors going on group outings, doctor's appointments, and other errands.
Seniors in assisted living get better nutrition and increased physical activity to better their health. Most assisted living facilities prepare three balanced meals a day for the seniors. They also engage in various outdoor activities, including gardening, yoga, and exercise.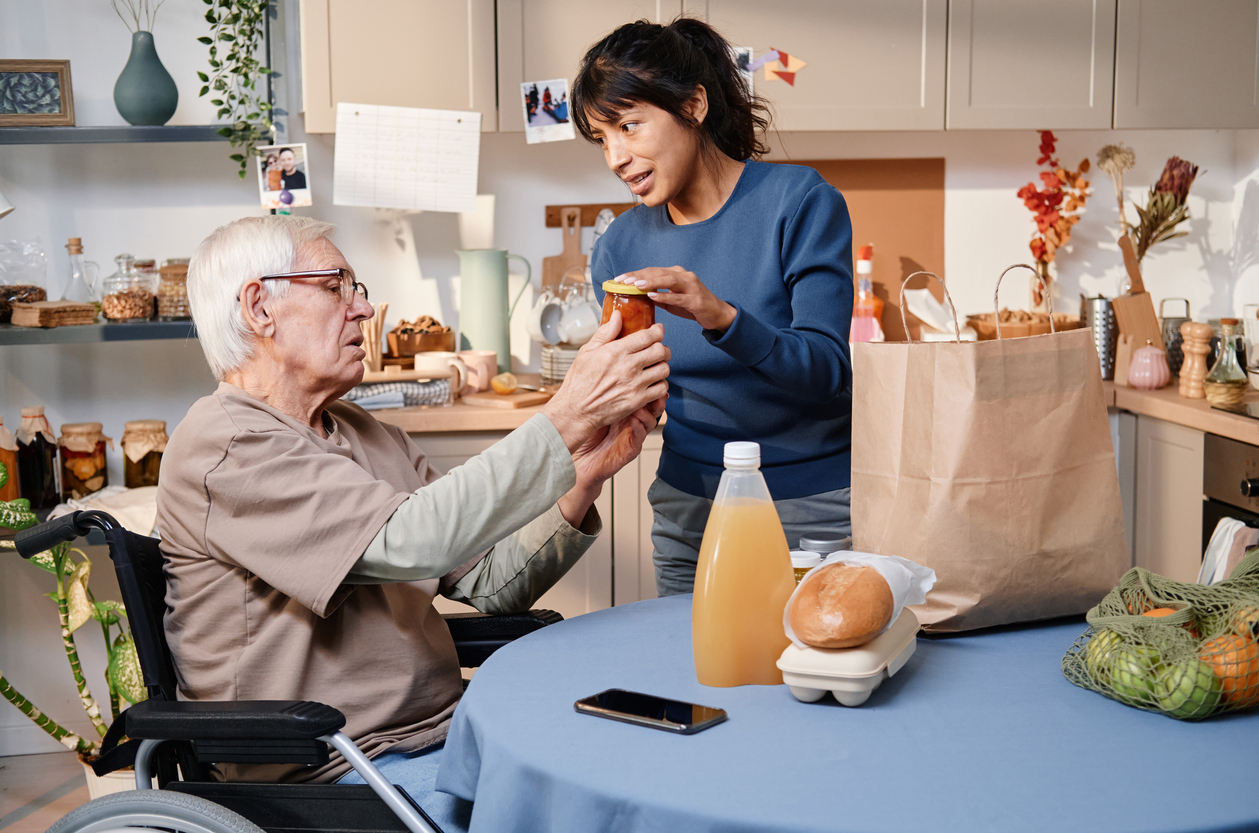 How to Choose Between Independent Living and Assisted Living
Independent living focuses on serving the resident's social needs, as they are mostly self-sufficient and can live independently without much support. Assisted living, on the other hand, is for those who need assistance with activities of daily living. Assisted living communities allow the residents to live as independently as possible. The choice between independent living vs. assisted living comes down to the needs of your loved one. If they need support with daily activities, assisted living is ideal.
Here is a breakdown of the different features of each to help you choose.
Independent Living
Assisted Living
Living accommodations
They offer accommodation ranging from townhouses and cottages to apartments
They accommodate seniors in apartments (Private or semi-private)
Meals
Multiple dining options.
May provide meals at an additional cost
They provide communal meals
Housekeeping services
Weekly housekeeping services at an extra cost
Offers housekeeping and laundry services
Caregiving services
You can arrange specialized care through a third party at an additional cost
Caregivers are available 24/7. You can arrange for specialized care at an extra cost.
Medication Management
May or may not provide
Provided at no extra cost
Assistance with ADLs
Not available
Provided around the clock
Transportation
May provide transportation to errands
Transportation to doctor's appointments and errands is often available
Payment Sources
Mostly private. Low-income seniors may get Federal funding
Mostly private. Some facilities may accept Medicaid or Medicare. Veteran benefits and long-term care insurance may also pay for services.
Harrison Senior Living offers both independent and assisted living services in various facilities.  Contact us to learn more about senior living or to determine the best fit for your loved one.
Back to Education Center